NYANKO CARE Multiple Ions Releasing Plate
商品ブランド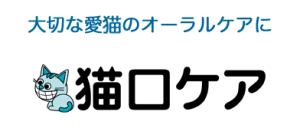 Product Description
This product is made to improve the oral environment of pet cats.
*THIS PRODUCT IS EXCLUSIVELY FOR PET CAT ONLY. REFRAIN USING FOR PET DOG. *
When the "NYANKO CARE Multiple Ions Releasing Plate" is put into drinking water, six types of ions (Sodium Ion, Borate Ion, Aluminum Ion, Silicate Ion, Fluoride Ion, and Strontium Ion) are released from the PRG filler into the water.
The ions without interfering each other help to maintain your pet cat's oral health by drinking the water.
The ion effect also helps prevent slime forms in your pet cat's water dish.
MADE IN JAPAN
Specifications
Material / Polypropylene (FDA 21 CSR §177.1520 Ⓒ1.1a), Stainless steel (SUS304), PRG filler
Size / Diameter 45mm, Thickness 3mm
Weight / 8.5 (g)
JAN / 4947651959157
How to use
Fill the dish for your pet cat with water and put this plate into the dish.
Change the water once a day is recommended.
★Regular Vet Check-Ups for your pet cat is recommended.★
Cautions
*Do not allow pet cats to chew this plate.
*Do not use for pet cat who has a possibility to swallow this plate.
*Please be careful not to be bitten when use this plate.
*When not to use, wash this plate thoroughly, wipe dry, and store in a clean and safe place.
*Keep out of reach of infants.