Soh-cha Green Tea Facial Soap
商品ブランド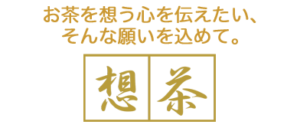 Product Description
Soh-cha SOAP is a rich, natural and extremely gentle facial soap made with fresh green tea leaves from Shizuoka.
Green tea is rich in natural nutrients including catechin, Vitamin C and saponin which nourish and cleanse your skin in a totally natural way.
Natural plant products work in harmony with collagen and hyaluronic acid to enhance your skin's own self-nourishing qualities.
Using 100% natural oils, this gentle preservative-free soap wraps your skin in a rich, cleansing milky foam that is excellent for make-up removal and simplifies what is normally a two-step process.
You will love its refreshing, gentle scent.
Lathering net Included
MADE IN JAPAN
[Wheat ingredient was none in it from first sale.]
◎Completed primary skin irritation test
(Irritation test has been conducted, but does not necessarily guarantee that it will not trigger any allergy.)
Specification
Contents / 100g
Material / Lathering Net: PE
Ingredients / Soap Base, Silica, Alumina, Iron Oxides, Camellia Sinensis Leaf Powder, Scutellaria Baicalensis Root Extract, Aloe Barbadensis Leaf Extract, Cucumber Juice, Dipotassium Glycyrrhizate, Squalane, Mulberry Root Extract, Job's Tears Extract, Hydrolyzed Collagen, Sodium Hyaluronate, Rice Bran Sphingoglycolipid, Hydrogenated Lecithin, Lysolecithin, Hydrolyzed Silk, Honey, Seaweed Extract, Glycerin, Water, PEG-150, Butylene Glycol, Alcohol, Chlorophyllin-Copper Complex, Caramel, Perfume
JAN / 4582293652013
How to use
Place use a lathering net, lather well with water or lukewarm water.
Once foamed well, gently cover it on your face and rinse off.
◆For makeup removal, we recommend repeat the above step again.
First, wash your face like drawing a spiral, starting from heavy part of your makeup.
Next, rinse your entire face.
*Waterproof mascara and lipstick require dedicated remover.
●If the soap is left after using for a long period of time, it may appear brown on the surface due to the catechins contained in tea that change brown by the air.●
Cautions
*Do not use this soap if you have swelling, eczema or other skin problems.
*If you notice irritation or any other abnormality during or after use, stop using it and consult a doctor immediately.
*Avoid contact with eyes. If it gets in eyes, do not rub and rinse with clean water immediately.
*If it's kept remains in your eyes, please consult your ophthalmologist.
*Keep out of the reach of children and direct sunlight.