SHIZU-KO Scaler Ⅰ "Sharp"

商品ブランド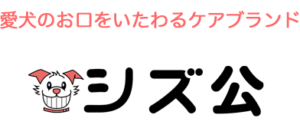 Product Description
Scaler "Ⅰ" tip is triangular shaped and be able to remove tartar effectively from uneven tooth surfaces and interdental part.
The edge had been hand-crafted and sharpened manually by Japanese skilled blade craftsman one by one carefully.
Made entirely of stainless steel, can be sterilizing by autoclaving or in boiling water.
Veterinary Medical Equipment (General Medical Equipment)
MADE IN JAPAN
Specification
Material / Blade: Stainless steel (SUS420J2), Handle: Stainless steel (SUS304)
Size / 8 x 145 x 6 (mm)
Weight / 22.0(g)
JAN / 4947651937001
How to use
Hold your dog mouth firmly and gently scale from the gum line to the tip gently to remove plaque and tartar
Use the sharp tip to remove tartar from fine areas.
This scale is suitable to use on uneven areas between the teeth.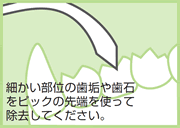 ★Regular Vet Check-Ups for your dog is recommended★
Cautions
*Please be careful not to hurt your dog's mouth.
*Do not use this product for purposes other than dog's oral care.
*Please be careful not to let your dog bite you when brushing their teeth.
*After use, wash and dry the product well and store it in a clean and safe place.