Soh-cha Green Tea Facial Bar for MEN
商品ブランド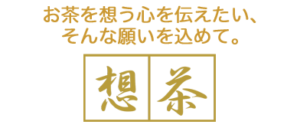 Product Description
Soh-cha SOAP for Men is a rich, natural, oil-based and preservative-free facial body soap created especially for men.
Designed to thoroughly remove impurities from men's skin, Soh-cha SOAP for Men contains organic green tea powder grown in Shizuoka, ultrafine particles of maifan stone, which are known for their extraordinary ability to absorb dirt, and chinpi made by Shizuoka tangerines. These ingredients give to cleansing and moisturizing.
Soh-cha SOAP for Men not only cleanses, but also reduces body odor and perspiration to give an exhilaratingly fresh feeling. Use for both face and body.
Lathering net Included
MADE IN JAPAN
[Wheat ingredient was none in it from first sale.]
◎Completed primary skin irritation test
(Irritation test has been conducted, but does not necessarily guarantee that it will not trigger any allergy.)
Specification
Contents / 100(g)
Material / Net: PE
Ingredients / Soap Base, Glycerin, Honey, Silica, Alumina, Iron Oxides, Camellia Sinensis Leaf Powder, Citrus Unshiu Peel Powder, Scutellaria Baicalensis Extract, Aloe Barbadensis Leaf Extract, Cucumber Juice, Dipotassium Glycyrrhizate, Squalane, Mulberry Root Extract, Job's Tears Extract, Hydrolyzed Collagen, Sodium Hyaluronate, Rice Bran Sphingoglycolipid, Hydrogenated Lecithin, Lysolecithin, Hydrolyzed Silk, Seaweed Extract, Eucalyptus Globulus Oil, Mentha Oil, Water, PEG-75, Butylene Glycol, Alcohol, Chlorophyllin-Copper Complex, Caramel, Perfume
JAN / 4582293652082
How to use
Place use a lathering net, lather well with water or lukewarm water.
Once foamed well, gently cover it on your face and rinse off.
●If the soap is left after using for a long period of time, it may appear brown on the surface due to the catechins contained in tea that change brown by the air.●
Cautions
*Do not use this soap if you have swelling, eczema or other skin problems.
*If you notice irritation or any other abnormality during or after use, stop using it and consult a doctor immediately.
*Avoid contact with eyes. If it gets in eyes, do not rub and rinse with clean water immediately.
*If it's kept remains in your eyes, please consult your ophthalmologist.
*Keep out of the reach of children and direct sunlight.