M-Care Tongue Scraper Long
商品ブランド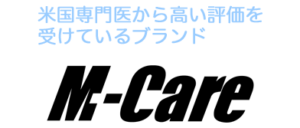 Product Description
Tongue Scraper Long removes tongue moss gently from the surface of your tongue by simply scraping with its "ring" shaped scraper.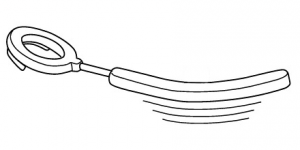 The structure was designed to absorb excessive force and to prevent vomiting reflex.
The grip has the same diameter as the handrail, so you can feel secure when holding it. It is a grip that is easy to use even for people with weak grip strength.
Since the handle is long, it can be used in the field of nursing care.
You can choose from 3 colors (Yellow, Green and Blue).
MADE IN JAPAN
Specification
Material / Scraper Body: Polyester elastomer (containing Antimicrobial Zeomic), Rod: Stainless steel (SUS304), Handle: ABS resin
Size / 35 x 178 x 10 (mm)
Weight / 16.0(g)
JAN / Yellow: 4947651155009
     Green: 4947651155016
     Blue: 4947651155023
How to use
Use the scraper to the surface of the tongue and pull the scraper from the back to the front.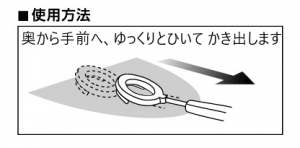 After use, clean this scraper well and store it in a clean place.
●In order to maintain your oral hygiene, regular checkups by dentist are recommended in addition to daily dental care.●
Cautions
*Tongue moss can be removed by rubbing with a light force. Please be careful not to put too much force.
*Discontinue use immediately if you experience any abnormality.
*Keep out of reach of infants.