HAISHA-KUN Scaler "Flat"

商品ブランド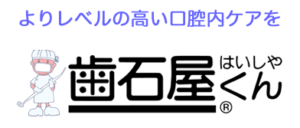 Product Description
Scaler "Flat" tip is flat shaped and be able to remove tartar effectively from flat tooth surfaces.
The curved shape had been designed to make you easier to remove stains on the back side of your teeth.
The edge had been hand-crafted and sharpened manually by Japanese skilled blade craftsman one by one carefully.
Made entirely of stainless steel, can be sterilizing by autoclaving or in boiling water.
Approval Number of Medical Device for manufacturing: 21B3X00008008000008
MADE IN JAPAN
Description
Material / Tip: Stainless steel (SUS420J2), Handle: Stainless steel (SUS304), Protective tube: EVA resin
Size / 10 x 150 x 6 (mm)
Weight / 23.0(g)
JAN / 4947651118028
How to use
Gently scale from the gum line to the tip gently to remove plaque and tartar.
It is used to remove tartar from flat tooth surfaces.
After use, gargle well and clean this product thoroughly, wipe dry and store it in a clean and safe place.
●In order to maintain your oral hygiene, regular checkups by dentist are recommended in addition to daily dental care.●
Cautions
*Handle the sharp tip with care to avoid accidents and injuries.
*Be very careful not to hurt your gums and mouth.
*Please do not use it for any purpose other than oral care.
*Please disinfect before use.
*Discontinue use immediately if you experience any abnormality.
*Keep out of reach of infants.